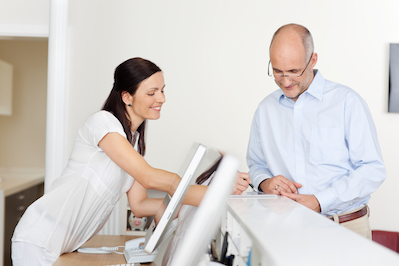 First Visit
What do I expect in the first visit?
Your first visit to Montgomery Dental Loft will establish the foundation for a long lasting relationship with Dr Deepa Rao Nyayapathi and the entire team. That is the reason we intend to make this visit as comfortable and satisfactory as possible.
Prior to your visit, Dr. Rao recommends that you fill up registration forms (Patient Information, Medical History, Dental History) on your computer or mobile at your own convenience and it takes only 5-10 minutes. There is no need for printing, scanning or bringing any papers with you. This takes very little time but is very crucial for your visit to be as smooth as possible.
When you visit our practice for the first time, we do a comprehensive examination, which is sort of like a tour of your mouth. We take x rays and pictures, do an oral cancer screening, examine your mouth and advise you on the current status of your mouth. We do a cleaning and give you instructions on the next steps be it further treatment, if necessary or at home hygiene care tips until your next cleaning.
New Patient Specials. Choose your special offer!
Connect with us.
21 Bellemead Griggstown Rd
Unit 114 Belle Mead, NJ-08502
Call today to set up your first visit.
Hours of Operation:
Monday         9:30am-7pm
Tuesday         By appointment only
Wednesday   9:30am-7pm
Thursday       Closed
Friday            9am-5pm
Saturday*      8am-2pm
*Alternate Saturdays
Contact Us.
Have a question? Please fill up the form below to quick contact us.