Comfortable
Having practiced for more than a decade, Dr Rao understands that patients do not like to be in the dentist's chair. So we try to make the dental experience as comfortable as possible. Some of the amenities we offer are –
Calming music to welcome you.
Coffee bar
Ceiling mounted TV's
Neck pillows and blankets
Warm towlettes after the appointment
Private check out counter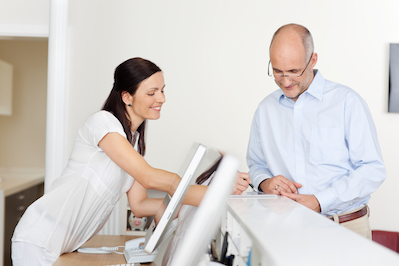 Convenient
Easy parking: The office is conveniently located in the heart of Montgomery in a strip mall with lots of parking. As a mom, I personally find it helpful when I can run a few errands and finish my dental visit at the same time. That is what attracted me to this place.
Late hours and weekends: Life gets busy. Work, kids, their activities, shopping..its never ending! We totally understand and that is why we offer after hour appointments that are convenient for our patients.
Emergency walk in's: Dental emergencies are totally unexpected. We accommodate emergency patients and do same day emergency treatments.
Online scheduling: Have you tried to multitask? Working on your project deadlines and trying to schedule that appointment that was overdue? Well now you don't even have to pick up a phone to talk to us! You can book and get your appointment confirmed online!!
Affordable
Insurance participation: We offer quality dentistry at affordable fees. We accept all PPO insurance plans. If you have an insurance plan you should maximize and make use of it. We will verify and explain your benefits so you can understand how to use it before you lose it!
Interest free financing: We also provide interest free financing options like Care credit so that you don't have to worry about that bothering pesky tooth you wanted to fix.
In house Dental savings plan
For more details, please click "Patient Information"
New Patient Specials. Choose your special offer!
Connect with us.
21 Bellemead Griggstown Rd
Unit 114 Belle Mead, NJ-08502
Call today to set up your first visit.
Hours of Operation:
Monday         9:30am-7pm
Tuesday         By appointment only
Wednesday   9:30am-7pm
Thursday       Closed
Friday            9am-5pm
Saturday*      8am-2pm
*Alternate Saturdays
Quick Contact Us.
Have a question? Please fill up the form below to quick contact us.